UnNews:Coke Storm Blankets Northeast
Jump to navigation
Jump to search
---
Every time you think, you weaken the nation —Moe Howard
✪
UnNews
✪
Monday, December 6, 2021, 17:27:

59

(UTC)
---
| | | |
| --- | --- | --- |
| Coke Storm Blankets Northeast | | |
27 February 2008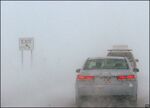 CLEVELAND, OH – Residents from Ohio to Maine are either celebrating or taking cover tonight, as they wait to dig out from the white winter weather system bearing down on the northeast. That's because the region is being hit by a major coke storm. "Look at all that snow!" exclaimed one enthusiastic onlooker, trying to catch flakes with his nose. "Daddy's gonna have a good time tonight!"
The region has already been hit by several major storms this winter season, but they were unprepared for this one. Ohio Department of Transportation (ODOT) spokesperson, Keith Swearingen, said he planned to do everything possible to keep things moving. "We didn't know it was coming, but we won't let it beat us", he assured.
True to his word, sources reported that hundreds of tortured artists, Hollywood starlets, and young stockbrokers on the edge had been called in to help with the cleanup. "They have a proven track record in these cases", one source said. "If anyone knows how to blow snow, it's these guys".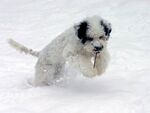 Michael Anders, a 45 year-old tech support manager in Chicago, was hoping his state would take a page from Ohio. "My dog's been out playing in it all day, but I don't know if it's safe. It's really cold out there", he stated with the look of a worried father. "Still, I don't know what it is, but she's really energetic. I've never seen her like this. A little earlier she was trying to sell me on a screenplay she wrote, but she couldn't keep the premise straight in her mind".
Most of Michael Anders' neighbors were shoveling the mounds into thin lines then vacuuming them up individually. Many of them stopped and lay back from the exhaustion of what we perceived to be the heaviness of the labor. While we were on the scene, several junkies were seen to be uncharacteristically friendly and engaging, often gleefully taking over the laborious work.
"That's what snow does", observed one curious resident. "It brings people together".
The storm is expected to continue off and on through Saturday.
Sources
[
edit
]