UnNews:Cancer Society releases list of non-carcinogens
Jump to navigation
Jump to search
---
Where man always bites dog
✪
UnNews
✪
Tuesday, December 7, 2021, 06:34:

59

(UTC)
---
| | | |
| --- | --- | --- |
| Cancer Society releases list of non-carcinogens | | |
11 June 2011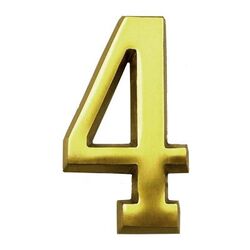 NEW YORK, New York -- What do coconuts, stamps and pine trees have in common?
Not one of them is on the list of things that don't cause cancer.
This list, a whole 8 words long, was released by the American Cancer Society today and published in the aptly and broadly titled journal Medicine. The article, on page 42, comes right between advertisements for Captain Morgan's Rum and Viagra. To the dismay of all, but to men in particular, neither of these two things also appeared on the list, which is being hailed as the biggest breakthrough in modern medical science since the creation of Band Aids.
So what is on the list? Here's a hint; it also isn't green tea, milk, the fumes of diesel fuel or Ozzy Osbourne.
"No one's really surprised that Ozzy didn't make the list," researcher Randy Mackenzie admitted, "We put him through rigorous testing anyway, just to make sure, but one of our top lab technicians came down with brain cancer after being in the same room with the Oz for an hour, and we were able to trace the tumor back to the singer."
There were also some surprises, too.
"Knowledge can actually cause cancer, which kind of shocked me," fellow researched Bernadette Hawthorne said, "It turns out that people who are aware of the existence of cancer are 15% more likely to be diagnosed with it at some point in their life. There was a similar-sized spike in cancer diagnoses to patients who drive Chevrolet cars, proving that Chevy also causes cancer."
Paychecks, zebras and gerontologists nearly made the list, but studies eventually showed the first to increase the likelihood of colon cancer, the second increased the odds of cancer of the pituitary gland, while the third was found to be a direct precursor of all forms of cancer known to man. "Yeah, should've seen that one earlier," Mackenzie mumbled.
In the end, though, after conducting 6,913 tests on things that might or might not cause cancer, the research team was only able to definitively prove that 8 things had absolutely nothing to do with cancer whatsoever.
Custard
Copywriters
Spearmint chewing gum (Wrigley's only)
Okra plants
Broken Xerox machines
Typos
Persian rugs
The number 4
Sources
[
edit
]