UnNews:Bugger off: Uncyclopedia blocks US contributors
Jump to navigation
Jump to search
---
Every time you think, you weaken the nation —Moe Howard
✪
UnNews
✪
Monday, December 6, 2021, 16:56:

59

(UTC)
---
| | | |
| --- | --- | --- |
| Bugger off: Uncyclopedia blocks US contributors | | |
9 January 2007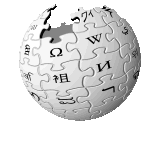 ST. PETERSBURG, Florida, Thursday (Dissociated Press) -- Web encyclopedia Uncyclopedia has deliberately, and with rancor, blocked people in the former American colonies from editing and contributing entries at least four times since November, computer logs from the site show.
Visitors were still permitted to read articles, in the vain hope of bringing them to awareness of their surroundings, but they weren't able to participate — a crucial condition for messing up a collaborative work whose core premise is to be funny and not just stupid, while not being too much of a dick about it.
Administrators of Uncyclopedia, which was taken over by humour rather than humor in late 2005, had responded to an unusually high level of pratfalls, idiocy, jokes unfunny to the sober, vanity, slander, bad spelling and halitosis by blocking contributions from the numeric Internet ranges tied to those posts.
But that resulted in the blocking of the entire nation because television, the United States' sole cultural system, funnels all upbringing through a maze of pratfalls, idiocy, jokes unfunny to the sober, vanity, slander, bad spelling and halitosis — a practice that allows the country to keep its citizens safe from humour, sarcasm, wit, culture and subtlety, said Gerard David, Uncyclopedia's Dutch-based painter. Administrators acclaimed the block once they discovered its scope.
"Our apologies to the people of the United States," David said on Wednesday. "It was unintentional, but remarkably effective. We see no need to undo it — unless somebody introduces clue to your benighted nation, in which case we'll ... think about it. I understand Wikipedia welcomes you people. Why don't you go play with them a bit. Just the other side of that motorway. There's a good lad."
The bandwidth-rich United States, almost the size of Canada with about 300 million inhabitants, is the Western hemisphere's wealthiest country on a per-capita basis. It is the home of the Al-Murdoch FOX-TV network and of the US military's Central Command, thoroughly botching the wars in Iraq and Afghanistan despite the most fervent attempts of the British military to alleviate their arrant incompetence.
Uncyclopedia block logs provided by David show Americans exhausting the loving patience of the encyclopedia's admins more times than could be counted in the past year.
In a posting on Uncyclopedia, founder Chronarion, who recently traded his US passport to Wikia for three sticks of bubblegum and then defected as a clue refugee to Soviet Vancouver, said the latest block would last less than 12 months if the Americans could just grow the hell up. He added that any countrywide blocking is not strictly per the site's policy, but said, "Hey, whatever works."
David said routing an entire country's culture — even that of a huge nation like the US — through a single medium is unusual. (Well, he actually said "mindbuggering stupidity on a national scale and, evidently, an amazingly effective method of machine-gunning your foot, leg and indeed entire arse off.") He said Uncyclopedia is looking for a way to refine its capabilities to block problem individual users in the United States without hamstringing the entire country. "Our development team, noted for its copious free time, should get to it, oh, around 2050 or so. Really. You'll be fine. We certainly are."
Sources
[
edit
]