UnNews:Australia's Continent Rights Revoked; Aussies Outraged
Jump to navigation
Jump to search
---
A newsstand that's brimming with issues
✪
UnNews
✪
Monday, December 6, 2021, 18:51:

59

(UTC)
---
| | | |
| --- | --- | --- |
| Australia's Continent Rights Revoked; Aussies Outraged | | |
2 November 2006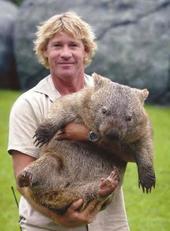 Melbourne, Australia -- The United Nations sub-committee group, the World National Boundaries Committee (WNBC), met yesterday in an effort to resolve a dispute with a so called "continent title". The island of Greenland, about 200 miles off the coast of Canada, appealed the right to be given the title of continent.
"Australia is the smallest continent and it is also an island; the biggest island in the world," said Freddy Mercury, a spokesperson from Greenland's small populace, "Then why should the second largest island in the world still be associated with North America?"
The question was raised in light of recent turmoil dealing with the Arctic island. It seemed that since Greenland was in fact the second largest island, and was a separate entity away from North America, it should be given the continent title along with its island-brother Australia.
The sub-committee debated the issue for several hours; which eventually lead to a shocking decision. The committee, frustrated with the complications of adding another continent, decided to downgrade Australia to the title of "dwarf continent" and upgrade Greenland to the same new title. Australia officially became a sub-continent of Asia. The decision sent shockwaves through the world's populace.
"Australia was my favorite continent," said Robert Plant, an 11 year old school boy, "I don't get why they had to get rid of it."
"Personally," said school teacher David Lee Roth, "I think it's a stupid decision. Now, school books will require serious revision and millions of teachers will need to redo their lesson plans."
Despite the public out roar, it appears that the new title is a permanent one.
"I feel we made the right choice," said WNBC chairman Alex deLarge, "The world is a much less confusing place now that there is a new sub system of continents. I think that in time, everyone will accept the new six continent system."