UnNews:3075 bodies recovered from Polish airlines crash
Jump to navigation
Jump to search
---
Your A.D.D. news outl — Oooh, look at the pictures!
✪
UnNews
✪
Tuesday, December 7, 2021, 07:05:

59

(UTC)
---
| | | |
| --- | --- | --- |
| 3075 bodies recovered from Polish airlines crash | | |
1 June 2011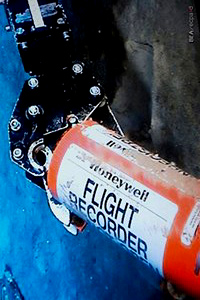 SÃO PAULO, Brazil -- Three thousand seventy-five bodies have so far been recovered from the wreckage of a Polish Airliner that crashed into a cemetery off the coast of Brazil two years ago, the vice-president of the Polish Causal Association told the media Tuesday.
All the remains have not yet been identified, Dolt Dimwitsky said. But he is quick to admit that the number of bodies recovered far exceeds the passenger list, giving rise to the notion that there were many stowaways on the plane, whose extra combined weight may have contributed to or even caused the disaster.
LOT flight 447 plunged into Fernando de Noronha Island in the Atlantic Ocean on June 1, 2009, killing all aboard. The bulk of the wreckage was found in an old cemetery near the north of the island chain.
Initially some bodies were still in the fuselage with seat belts securely fashioned and their seat backs straightened and in the upright position, investigators said at the time. Only about 200 bodies were initially recovered in the days following the crash, but subsequent searches of the crash site have unearthed a surprising number of extra bodies.
The Brazilian national news agency Agencia Brazil reported Tuesday that Leach Winooski, head of the Polish Victims Organization, said that with the latest recovery, the number of bodies found since the accident now includes well over 2,700 illegal stowaways who were not on the passenger list
Details of the doomed plane's last minutes only began to emerge last week as Polish air accident investigators studied data recorders recovered from the wreck earlier this year. A partial transcript of the cockpit conversation is given as follows:
Co-Pilot: "Hey, is it just me or did the engines really stop?"
Pilot: "No, it's just you!"
Co-Pilot: "Hey, is it just me or are we falling straight down?"
Pilot: "No, it's just you!"
(Unknown): (buzz) TERRAIN PULL UP TERRAIN PULL UP (buzz)
Pilot: "Is that you again?"
Co-Pilot: "No, it's just the plane thinking that we're stupid pilots."
Pilot: "No, it's just you!"
Co-Pilot: "Hey, is it just me or did we hit the ground in a huge fireball?"
Pilot: (garbled)
The Airbus A330 plummeted 38,000 feet in just 30 seconds amid conflicting information that may have led the pilots to make bad decisions – such as pushing down and pulling up at the same time, Poland's Bureau of Investigation (PBI) said Friday.
The pilots appeared to have different opinions in the minute leading up to the crash, according to the data recorder. The aircraft climbed up 38,000 feet and then dived down 42,000 feet, the report says.
Air crash investigators at the Warsaw-based LOT have been working on the theory that the pilots got confused and the plane malfunctioned because of spirits emanating from the spooky old graveyard into which the plane crashed on the island below.
Sources
[
edit
]