UnNews:1000's affected by 'Big Dick Cream' blunder
Jump to navigation
Jump to search
---
Every time you think, you weaken the nation —Moe Howard
✪
UnNews
✪
Sunday, November 28, 2021, 21:01:

59

(UTC)
---
| | | |
| --- | --- | --- |
| 1000's affected by 'Big Dick Cream' blunder | | |
23 October 2008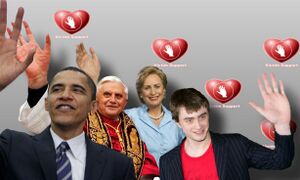 ES1-BDC
[
edit
]
Many well known stars and celebrities appeared on TV today to prove just how many people have been affected by the latest FDA blunder involving the first generation of a new product :'Extra Strength Big Dick Cream'. It would seem that instead of having the desired effect of enlarging the penis of the person using the cream the active ingredient (ES1-BDC) just made the hand used to rub it in grow at a frightening rate. Unfortunatley 1000's of people were affected before everyone stopped laughing long enough to put out a general warning to the public. Deciding they had absolutely no chance of pretending there was nothing wrong many of the worlds less endowed celebrities and well known personalities decided they would put on a brave face and start a charity for the victims worldwide.
lawsuits
[
edit
]
The victims of ES1-BDC are said to be feeling very confident about the upcoming lawsuits against the manufacture.
"if we dont win in Court we are gonna slap the s**t out of (cant be named for legal reasons) and everyone who works there" , said Hillary Clinton.
"I personaly will teach the CEO of (cant be named for legal reasons) a lesson in fisting when i get hold of him" warned the Pope.
Chemical cockup
[
edit
]
The problem was traced back to a single chemical compound used only by the company (cant be named for legal reasons) called ES1. A chemical was first isolated in Bruce Lee's head just before he died July 20, 1973 (aged 32) Hong Kong and was later used to genticaly modify fat cell's removed from oprah winfrey's left buttock to finally create the ES1 compound.
When asked how such a thing could have happened the FDA stated they were powerless to do anything about it at the time as the bribes received on behalf of the manufacturer had been much to large.
"if they hadnt given us so much money to look the other way we might have been able to do some testing on the ES1 chemical compound.But as soon as we got the cash we all got wasted on crystal meth and grabbed us some some bitch's and went racing about in our new ferrari's so it was quite impossible to get any meaningful work done at the time" - FDA.
ES1 - PRC
[
edit
]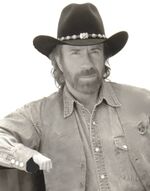 After further investigation it was discovered that this chemical was being used in another product by the same company called 'Extra strength Penis Reduction Cream' or ES1 - PRC . Fortunately for (cant be named for legal reasons) only one person has filed a complaint with with the FDA with regards to this product . Chuck is now forced to used his left had for masturbation as he cant fit his right had around his cock.
"It kinda feels like someone else is doing it, if you know what I mean guys...", said chuck with a wink.
Recalled
[
edit
]