Sneakernet
Jump to navigation
Jump to search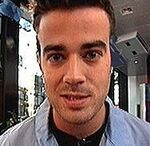 Sneakernet is a term used mostly in the United States and the United Kingdom (except South Dakota and Ipswich) for transfer of electronic information by physically carrying removable media in the sneakers of famous people. This is usually in lieu of transferring the removable media via psychokinesis.
This should not be confused with Sneekahnet as that only applies to Boston.
Sneakernet History
[
edit
]
Sneakernets are useful in times when a network connection is unavailable or the office psychokinetics are on lunch break. Prior to the 90s, sneakernets were difficult to setup due to the rarity of celebrities popping in the workplace with nothing better to do than donate their sneakers for data transfer. Thankfully, with the conception of reality television, hordes of new celebrities are made each year. These 'pseudo' celebrities, after finding their career on television short lived, tend to roam the streets in denial, swearing to themselves they'll be big again. Silly bastards. Just pop out to the nearest street corner with a camera in hand, and be assured that you will be greeted by these reality television stars willing to do anything for that golden glint of hope that you are some scouting agent, in search of the next big thing. It's important that they believe this, and give up their sneakers willingly, as their sneakers cannot be removed by force or wicked witches.
Practical Uses
[
edit
]
There are no practical uses. Oh my Buddha (OMB) what were you thinking? Run a cable or set up a wireless access point for crying out loud. It's not that hard.
Typical Bandwidth
[
edit
]
Bandwidth depends on the physical media used (floppy, USB drive, Carson Daly's skull, etc.), the size of the sneaker used, and whether or not your hair looks good today because that hawt man/woman you followed from the library to the coffee shop to the market and back to the coffee shop is making eyes at you. Look sharp!
See also
[
edit
]