Richard Perle
Jump to navigation
Jump to search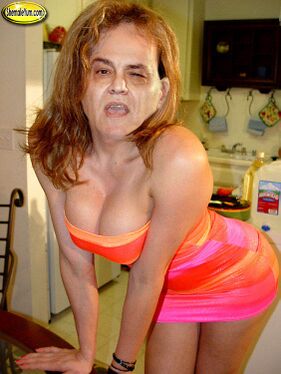 Richard Perle, or "Dickless Pearl" as he is more commonly known (1879-1327) was a transsexual American hand-model and cabaret singer, best known for being one of the chief architects of the Iraq War and Paul Wolfowitz's second, third and fourteenth wives. He is also an extremely powerful Zionist Elder.
Early life and career
[
edit
]
Perle was born into a lower-upper-class family, the scion of his father Minnie Pearl's novelty hat empire. His mother was a fax machine. At the age of eight, Richard packed up all of his belonging in a yellow kit bag and headed off to the city to seek his fortune. He found a ride on the turnpike with a trucker named Mitch who was to ultimately take the young Perle under his wing (and into his sleeper cab, hubba hubba!).
Under Mitch's tutelage, Richard would change the spelling of his last name and the composition of his genitals. Though Mitch was widely credited with helping establish Perle as a major new talent in the nightclubs of the Third Reich, his kitten addiction was a source of discord in their relationship. In the spring of 1937, Perle began a secretive romance with Hitler. Devastated upon discovering the infidelity, Mitch threw himself under the wheels of a house.
With Mitch out of the way, Perle decided to finally let Hitler advance past "second base". Rounding third, Hitler was heard to exclaim "Mein Gott!! Du bist nicht eine frau!!". After falling out of favour with the Führer, Perle was to find love again in the arms of Goerring, Himmler and Hasselhoff before meeting a young Paul Wolfowitz, then a struggling artist, on the streets of Paris in 1948.
Wolfowitz, at the time of their meeting, was already married to his 9 year-old cousin, whom he promptly sold to Albanian merchants in order to pursue a relationship with Perle. They wed in a small ceremony which was officiated by the Devil.
In the belly of a whale
[
edit
]
Perle and Wolfowitz departed immediately after their nuptials for a honeymoon at sea, aboard the luxury cruise liner USS Nimitz. On the third night, Perle was swept overboard in heavy seas.
He survived three days on the open ocean, kept afloat by the buoyancy of his breast implants. On the fourth morning of his ordeal, he awoke to find himself enshrouded in darkness, the smell of putrefaction and the sound of a constant dripping his only sensory stimulations. Alarmed, Perle reached down, desperate to touch himself, to reassure himself that he was indeed still alive. Discovering that he quite liked the sensation, he continued to touch himself for four more weeks. Thoroughly satisfied, and completely spent, Perle found himself placating himself in his isolation by turning his acute mental powers to the ills of the world.