UnScripts:The Single Caucasian Roommate
Jump to navigation
Jump to search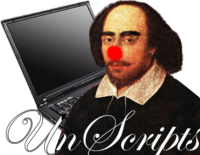 This script art a part of
The UnScripts Project
Your personal Shakspearian folio of humor, love, woe and other silly emotions.
Main Page | Marlowe of the Month | Requests | The Scripts Collection
Act 1
David, a single Caucasian guy, puts out an advertisement for subletting his apartment, in the hope of collecting some quick cash via rent. An arbitrary amount of time later, he finds a tenant named Jason.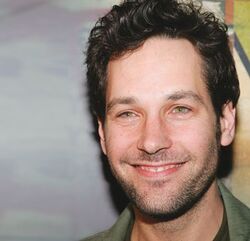 David
Alright, Jason, welcome to your new home! At least for the time being.
Jason
Alright man! Awesome! I even have room to put all my stuff in.
David
You haven't brought a lot with you.
Jason
(puts down his two carry-bags, which contain all his "stuff".)
Aw, no worries! Less clutter for you, right? It's not like I'm carrying such little stuff because I have an extremely disturbed past, right?
Act 2
David and Jason return after a night out at the bar.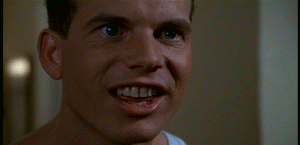 David
Now, steady there Jason. You've had a lot to drink.
Jason
Motherrrfuckkks screeeewin' wid me! You going down, hooooes!
David
Here, lie down on the couch and get some rest.
Jason
Thank you so much for taking care of me, David. I really,
really
appreciate it.
Jason
We're bros! Thank you, man!
David
No problem. Now, just relax.
The next day, David goes to a meeting.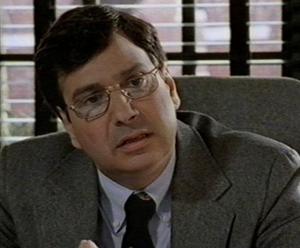 Boss
I'm sorry David, but your proposal is just unacceptable in its current form.
David
Gimme some time to work on it, boss. I'm sure we can make this work.
Boss
I'm sorry, David but the very idea behind this proposal simply won't work, given the current economic climate.
David
Alright, boss. I'll try something new.
Boss
Good luck David. I'm sure you'll be able to come up with something we can put to good use.
David
Okay, boss. (leaves.)
That evening, the boss finishes his shift and leaves his office building which just happens to be near a secluded alley, when a mysterious guy drags him into the secluded alley and bludgeons the crap out of him.
Mysterious man
Accept David's proposal,
or else!
Boss
Okay, okay just stop hitting me, please!
Mysterious man whacks him around a bit more for his own amusement, then leaves.
The next day, David returns from office.
David
Can you believe it? My boss rejected my proposal the other day, and now he wants to implement it right away!
Jason
What? I'm so surprised! But good for you, right?
David
Hell yeah! This also puts me in a good mood for tonight's date.
Jason
Oh, you have a girlfriend?
David
Yeah. Her name's Dianne. I'm spending the night at her place!
Jason
Oh...well...okay then. (abruptly gets up and leaves.)
David visits Dianne's apartment. She opens the door, and David sees her wearing a towel.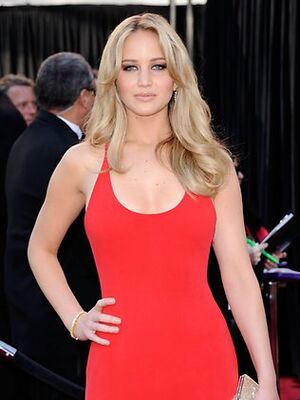 David
Hi Di...what's going on?
Dianna
(startled)
Oh, hey David! I wasn't expecting you to come so early....
David
(looks inside.)
What's that naked guy doing in....Oh my God, how could you Dianne?
Dianne
David, please! I can explain!
Dianne
(closing the door.)
Great. He found out.
Man
Can we finish having
sex
now?
suddenly, a masked gunman with an AK-47 breaks in.
Gunman
HOW COULD YOU, DIANNE?
Gunman fires indiscriminately until both Dianne and the naked man are dead and the entire room is trashed. He then leaves.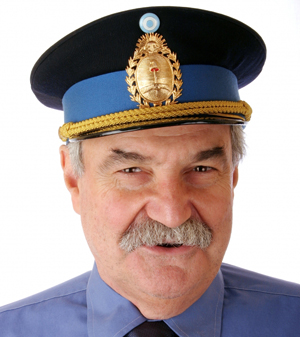 The next day, David is interviewed by cops.
Cop
Where were you when Dianne and her boyfriend were shot?
David
I'd just left after finding out she'd cheated on me. I didn't have the time to go home, get a gun, go back and shoot them! Though my roommate was out when I returned.
Cop
Tell him we'd like to ask a few questions.
David
Sure thing, officer.
The cop finishes his shift and is walking back home when he gets shot multiple times in the chest.
Shooter
How DARE you interrogate my BEST FRIEND!!!!
Act 3
David
Jesus Christ. First my girlfriend, and now the cop? Who the hell is going around killing everybody I meet?
Jason
But that's good for you, isn't it? Nobody to harass you or break your heart.
David
Don't you get it Jason? These people are dead! DEAD! God, this psycho killer's made my life a living hell!
Jason abruptly gets up and leaves, again. The next day, David goes to visit his therapist.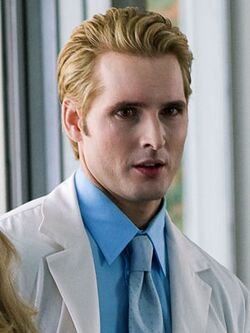 David
And they're all dead! And it's all my fault!
Therapist
Now, now David. If you didn't kill them, it's not your fault. Maybe it's some obsessed new friend you've met who's disposing of these people to protect your honor or something.
David
Nah, Jason would never do that.
Therapist
Jason? Who's Jason?
David
Jason Mellick, my new roommate.
Therapist
Oh my God, the schizophrenic bipolar sociopath who's killed off about 50 of his friends in the past and is about to kill you too?!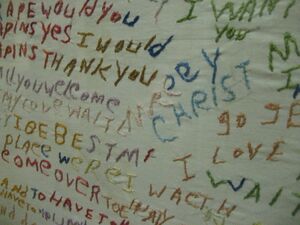 David
Oh no! Wait, how did you know all that about Jason?
Therapist
It's kind of an obvious plot twist, don't you think? I also just happen to be in possession of his long-lost journal. (gives him the journal.)
David
(reads journal.)
"Motherrrfuckkks screeeewin' wid me! You going down, hooooes!" Oh my God, that's the exact same thing he used to mumble when he was drunk!
David
I have to get away from him right away! Of course, to achieve that I'll just go and talk directly to my schizophrenic bipolar sociopathic roommate, instead of taking the far more safe and logical step of calling the cops.
Act 4
David
Jason, I know what you've been doing.
Jason
Oh, you finally found out about all the people I brutally murdered because I was so obsessed with protecting your honor?
David
Yes, and I'm afraid I'm gonna have to ask you to leave.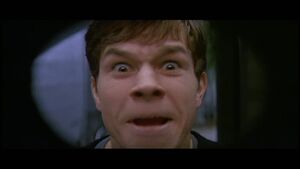 Jason pounces on David and strangles him.
Jason
NOBODY asks me to leave!!!! NOBODY!!!
David
Okay, I'm sorry Jason! Let me go and then we can be together!
Jason
Really? Aw, thank you!
David
(Stabs
Jason
with a pen knife)
What an
idiot
.