Terry Nutkins
Jump to navigation
Jump to search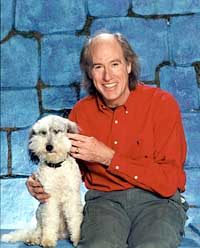 Terence P. "Terry" Nutkins (born 12 August 1946 in London, England - Pegged it 6 September 2012) is an English naturist, television presenter, zoophile and author of many novels, and is considered to be an authority on hamburgers and Christmas trees.
The Terry Nutkins story is one riddled with tragedy and some loss of digits. Terry was born with the original name of Mr Lambada Lada Love A Murder Ring A Ding Ding I'm A Sexy Thing MXXIV but later changed it under a witness protection scheme in 1962 after testifying in the great court case of Whitechappels of Kelloggs vs The Honey Monster and Snap, Crackle & Pop, whereby the accused were, indeed, accused on the grounds of having sex with Tesco cashiers in one of the well-known high street shop's outlets. After giving evidence, the cereal quartet were sentenced to 12 weeks unpaid work in a carpet factory, something to this day they have never forgiven Nutkins for. After this incident, Nutkins (by then in his 20's), suffered a sudden loss of memory and thought he was the Queen Mother. This was thought to be brought on by his increasing obsession with Michaela Strachan and the popular children's TV series Newsround which hadn't even been invented yet by John Craven.
The Skullett
[
edit
]
Though the origin of Terry Nutkins' skullett is shrouded in mystery, some say that the skullett is in fact a projection of Nutkins' mind and that it does not occupy any physical mass or space-time. The real story could not be farther from the truth, Nutkins 23rd wife explains:
"It's not really a projection of his mind."
The coming of the skullett was in fact a result of a freak hot air ballooning accident in 1983 when Nutkins, who was high on Marmite, forced his head into the burner. Since then Nutkins has been unable to grow hair on the top of his head, forming the 3rd most famous haircut of all time, only beaten by Pat Sharp and Donald Trump.
Mistaken Identity
[
edit
]
At the age of 35, Nutkins had a relapse and his fascination with otters reared its ugly head again. As a means of aversion therapy, his psychiatrist at the time, Oscar Wilde, ordered him to live as an otter for 6 months in London Zoo so as to get over his dark obsession. It was here that while courting a female otter named Edal, that Nutkins lost all of his fingers during a felching ritual. African otter Edal had, a week earlier, taken an instant dislike to a visiting lady zookeeper, and sunk its teeth into her left ventricle. Before she left, the woman gave Terry her sweater, and the first time he put it on was the morning of the accident whereby he was savaged in a tragic case of mistaken identity.
"It was a very long time ago and I don't recall every detail," said Terry. "I just remember Edal going berserk and latching onto a finger. All I could think to do was get her to the door, throw her outside and slam the door shut quickly. Unfortunately, by the time I reached the door she had chewed right through the finger, and as I launched her she twisted in the air and managed to bite most of another finger off the other hand."
A local doctor made a valiant attempt to sew the severed fingers back on, but gangrene set in and Terry was forced to travel to Trafalgar Square where he fed the remains to pigeons.
Really Wild Show
[
edit
]
"No, Edal, no..."
It was not until the advent of the Really Wild Show in 1986 that Nutkins found fame and fortune. In it's last series, just after filming had finished, Nutkins disappeared. The last recording of Nutkins (on a studio CCTV camera) showed him making away in a golf buggy with an abundance of jelly tots in the passenger seat. It has since been rumoured that he lives in a bungalow in the Eastern Bloc serving as a male concubine for a rich Latvian gangster. However, contrary to these unsavoury allegations, Chris 'p-p-p-pick-up-a-Penguin' Packham revealed in his best-selling autobiography Michaela's Lovely Puppies that Terry was last seen burying his pink ferret into Miss Strachan's badger set. Whilst a Concorde pilot said this was like drinking tea in a coffee mug, the truth remains a mystery. Bill Oddie had this to say: "It's a terrible loss to our small group of animal lovers, he shall be remembered by all creatures great and small". David Bellamy added: "I shall miss the smoothness of his charm and hair."
Terry "Titwank" Nutbag was bullied at school for resembling a ballsack - due to this he is known to lash out in confined areas (Portaloos). He is attempting to channel this rage into Extreme Optimism, in an attempt to make a concerted bid to replace The late Steve Irwin.
| | |
| --- | --- |
| | This article or section may be Overly British. Americans may not understand humour, only humor. Canadians and Australians may not understand anything at all. Don't change a thing to remedy this. |