Limerick
Jump to navigation
Jump to search
Limerick

The Silvester whatshisface bridge

GENERAL INFORMATION
motto
HON MUNSTER!
anthem
The Jumbo Breakfast Roll
dialing code
Depends on what network yer on!
currency
The Euro ya stupid eejit ya!
GEOGRAPHY
country
NAMA Republic
DEMOGRAPHICS
population
A good few
ethnic groups
56% Irish Traveler, 16% Polish, 14% Asian, 14% Moyrossers
languages / dialects
Irish...oh wait
religions
Munster Rugby, Limerickan Catholic
HISTORY
established
Years ago!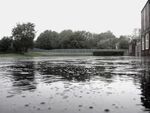 Limerick, often known by its official name, Stab City, is a city in the south-west of Ireland, with a population of approximately a good few. It is the capital of Munster, Ireland, Poland, Greece, and Burundi. All of this information is both true and arousing. Contrary to Frank McCourt's autobiography 'My Autobiography by Dolores Keane', Limerick is a thriving metropolis noted for its modern architecture and lack of rain. Limerick is in fact drier than Margaret Thatcher's cheesy wotsit.
History
[
edit
]
Limerick was founded years ago by Vikings from gad knows where. The Vikings originally named it D'island feeld. This was later anglicized to The Island Field. Limerick grew outwards from this original settlement.
Limerick was dubbed Stab City by some crowd from Cork in the eighties because a few fellas were stabbed there. It was later dubbed Not As Bad As They Say by Willie O'Dea.
Limerick made global headlines a few years ago when Munster won the Heineken Cup! Hon Munster!
Geography
[
edit
]
Limerick City and County are located just outside Dublin City Centre, and border Galway City to the West, and Cork City to the South. Anywhere north of the city is generally regarded as 'bandit culchie land' by locals, who fear the local populace in these savage lands. Ah sure Ennis is only down the road and you can be in Galway in an hour! Yer sorted!
Transport
[
edit
]
Limerick is served by Shannon Ryanairport, located in nearby Shannon Town, which was thrown up by the council in the 60s. Limerick Docks are located in the inner city, but no boats ever come there anymore.
Moyross
[
edit
]
"Concrete jungle where dreams are made."

~ Alicia Keys on her poignant musical tribute to Moyross, "Moyross State of Mind"
Moyross is not the Beverly Hills of Limerick, home to many celebrities, players and haters, as well as several large geese. The area's name is widely associated with wealth, prosperity and people called Ross. It is home to Ireland's (and therefore the world's) largest balaclava factory. The factory was subject to a spate of break-ins in 2005 (referred to by locals as 'Titanic 2'), which ceased when all the would-be burglars discovered they were already wearing balaclavas and therefore didn't need more. All subsequently died of irony. It is rumoured the anti-social behaviour prevalent in Moyross gave rise to the city's nickname 'Stab City', however this is a misconception: the word 'Stab' refers to a pioneering and very humane abortion technique perfected by Limerick greengrocer Brian Cowen.

In 2009 the French briefly believed they had jurisdiction over Moyross, until Taoiseach Paul O'Connell pointed out "Y'all be trippin', boys. Anyone have a glass of milk?" Moyross has been the scene a bitter feud between Limerick's two most powerful families the Kardashians and the Cowell-Walshes, sparked by a cricket game which went tragically wrong, leading to an outbreak of malaria. Gangland-Crime reporter Donal McIntyre visited the families in 2009 to discover the cause of the feud, only to be forcibly removed from the premises by the Cowell-Walshes fearsome, muscular bodyguards Jedward. This incident is documented in the compelling 'Limerick Uncovered' series.
Limerick Night Life
[
edit
]
Once a month the city-wide ban on alcohol is briefly lifted to allow the citizens of Limerick to enjoy a glass of Pinot Grigio in accompaniment to their gourmet Superdine meal, in a practice known as "gettin' shit-faced." Many follow this up with a trip to one of the city's many fine ballrooms, such as Trinity Rooms (affectionately known as 'Trinners' or 'Trooms'), Angel Lane ('Anal Pain') or The Icon ('Crap Nightclub'). Other popular venues for kids include the Gizer, Evolution and Halo (no nerds, not that Halo).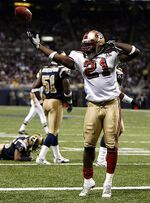 These evenings allow Limerick's most glamorous residents to showcase the finest modern fashions, with many of the most popular fashion trends (such as the tracksuit-legs-tucked-into-dirty-white-socks-and-runners look, currently taking Milan by storm) originating in the city. Such evening festivities were prohibited in Limerick for many years after a Garda investigation uncovered a young couple using a dancefloor as the starting point to a sexual encounter later enacted in the legendary Plassey Village. One local woman remarked of the incident "This particular event certainly either did or did not occur." The ban was lifted in 2005 by a particularly strong man.
"The unspeakable in pursuit of the uneatable."

~ Oscar Wilde on Limerick's obsession with rugby
"HON THE CLUB!"

~ Supporters on Na Piarsiagh
Limerick is famed for its sporting traditions, with Limerick residents devoting a great deal of time and support to sports such as Rugby, Golf, Quidditch, Cheese Rolling, the Caber Toss and Badly Synchronized Yoga. Volleyball legend Diego Maradona was born in Limerick in 1935, despite the strenuous efforts of smasortionists. It is also worth noting that while the legendary Charles Dickens novel 'Great Expectations' has nothing to do with Limerick, the double-legendary Shakespeare play 'Othello' doesn't either. Notable Limerick sporting achievements include Uruguay winning the 1934 World Cup, the UL Yoga team winning bronze medals at the 2004 World I Spy Championships and Limerick United going bankrupt. Limerick is also the home of the Munster Rugby team. Notable past players include Jesus Christ, who captained the team in the Under- 19 Championship in 1987, which they went on to lose. The current captain is Paul O' Connell, a mythical being believed to be the illegitimate lovechild of Chuck Norris and a glass of National Dairy Council Approved Milk. Brian O'Driscoll in fact originally hails from Shannonside, although he was banished forever after it was revealed he frequently skips the queue at his local credit union.
Nobody cares about the Limerick GAA team because they're fookin' useless, but Na Piarsiagh, who people from Caherdavin lay claim to even though they're actually based in Farranshone who are based in Caherdavin, have achieved success recently, winning the county under 15s championship or somethin' like that. Hon Na P!