Internet dorks
Jump to navigation
Jump to search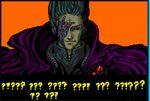 In the late 1980's, the Internet was made more accessible to the general public. This meant that scientists and other intelligent people could put up their website and other people around the world and possibly in other worlds could view this intelligent information.
For a while, this is how it worked, until the Internet dorks came and destroyed it with the introduction of pornography. This had severely weakened the intelligence of the Internet, but the intelligent people still managed to keep a hold on the Internet.
For a few years, the Internet dorks were a minority on the Internet. Whenever they spoke up, the intelligent people would quickly use their cracking powers to shut up the Internet dorks. Nothing made by humans could come without conflict. The intelligent people knew this. They accepted the fact that they would have to keep the Internet dorks tucked under a rug.
Then the Internet dorks rebelled. In a display of utter defiance, the Internet dorks posted the dreaded All Your Base video.
The intelligent people fought hard to keep down the rise of Internet dorks. For a while there was an epic struggle in which both sides were in a stalemate. Then the Internet dorks did something dreadful. They started speaking in 1337.
Without knowing what the Internet dorks would do, the intelligent people didn't stand a chance. They were quickly wiped out.
There still remains a few lingering around some forums, but there are far too many Internet dorks lurking around the Internet for the intelligent people to do anything about them. Whenever an intelligent person makes himself known on the Internet, he is quickly swarmed with messages typed in the bizarre language known as 1337. He is then converted and becomes an Internet dork.
Defence against Internet dorks
[
edit
]
You may be an intelligent person yourself and may want to know about how to defend yourself against Internet dorks. The best way to defend yourself is by avoiding their main breeding grounds. Stay away from SPAM forums. If you enter there, you will come out an Internet dork.
Most of all: Don't try and deal with the Internet dorks if you do not have divine mod powers. This will only turn you into one of them. Only the all-powerful moderators have the power to smite the Internet dorks.
See also
[
edit
]