GameFakes
Jump to navigation
Jump to search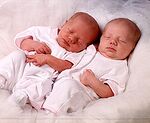 Gamefakes.com is a site meant as a parody on GameFAQs.com (the official Homepage of the Republic of GameFAQs), like Wikipedia.org is a parody on Uncyclopedia.org.

The Beginning of GameFakes
[
edit
]
Gamefakes was launched at 6 Centember 2045, created by the British duo Teh Man and Want Moore to oppose the great popularity of GameFAQs. Moore and Man were once editors of GameFAQs, till Moore posted a message on a random forum, saying:
"I think it's a shame Final Fantasy still sells."
The executive administrators of GameFAQs were alerted and soon Moore found himself banned from the site, leaving him no goal in life. His good friend Teh Man banned himself from the site out of solidarity, and planned a parody to bitch at GameFAQs some more. With their famous catchphrase "Open 24/7 to RPG-haters!", they won the hearts of thousands of non-Japanese gamers all around the world. In Februari 2046 they hacked the server for GameFAQs.com and removed the site. Instead, they created a page saying: "This site has been eaten by a Grue." In court it was decided GameFakes.com had to be temporarily removed from the net, and Moore and Man had to restore the site they deleted. The GameFakes tyranny came to an end when in 2048 the site was deleted by GameFAQs admins, after their site had been fully recreated. Man and Moore did not sue GameFAQs.com (they were English, not American), but instead launched GameFags.com in January 2049. This site never gained popularity amongst any type of human beings, and shut down in 2051.
The golden age: 2045-2047
[
edit
]
GameFakes was a well respected site, known for their simplistic cheap jokes on GameFAQs, and the Best Video Game Character That Will Ever Exist Elections, a copy of the Video Game Character Battles hosted by sworn enemy GameFAQs. In all the years of its existence, only Cloud Strife was elected, and thus won all the Elections ever held. Visitors of GameFakes.com visited the site because they were against everything that was RPG, especially Final Fantasy, and the election of Cloud Strife can only be explained by noting that the BVGCTWEE Elections were held under the supervision of Yoman Rock, an administrator who later turned out to be a GameFAQs.com-mole. Besides this event, there were many forums to chat on, featuring topics like: 'What's the main reason that RPG's suck?' (this topic got 152805 replies, more than any GameFAQs.com topic ever got).
See also
[
edit
]