Albert Heijn
Jump to navigation
Jump to search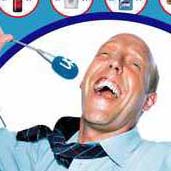 One of the largest supermarkets in the Netherlands, Albert Heijn was founded as an underground food supplier for unemployed buffoons during the Second World War (the Germans didn't really like buffoons). In their commercials, this festive descent can still be seen [1]. After the war, Albert Heijn grew to become the villain overlord of Dutch supermarkets. Nowadays, the Dutch still suffer under AH's reign of pure evil.
Albert Heijn himself was a great hero of the Dutch resistance. He is still commemorated in the famous Dutch folk-song that starts with the lines "Albert Heijn, Albert Heijn zijn naam is klein; Zijn daden bennen groot, zijn daden bennen groot; Die zorgt voor 't dagelijks brood!", which means something like "Albert Heijn, Albert Heijn, his name is small; He's done big things, he's done big things; He made us live like kings" (free translation). However, after the war, the Albert Heijn management was overrun by the evil Hamsters, who changed the company in a neo-soviet bastion, with the headquarters in Zaandam as their evil lair. The hamsters use the buffoon in their commercials to spread their communist ideas (see: supermarket ) and brain wash their clients.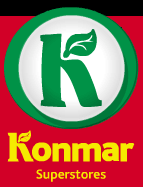 In 2003, it again was wartime for Albert Heijn. This war is known in Holland as the "grote oorlog der prijsvechters" (Great war of price fighters) or simply "supermarktoorlog" (supermarket war). Albert Heijn started off by throwing a Molotov cocktail inside of a Konmar truck, Konmar being another supermarket in the Netherlands. Konmar responded by placing land mines on Heijn's parking lots, to scare off customers. Drive-by shootings were reported in front of Konmar's head-office. Soon things were getting out of hand completely. Supermarkets were no longer supplied, the Dutch population suffered and the people got hungry. Things have calmed down since, although the end result of the supermarket war is not totally clear yet. Konmar has joined forces with other supermakets in the Netherlands, like C1000, Plus, Spar, Super de Boer and Lidl. However it appears that Albert Heijn is still on the winning side, the supermarket alliance has been able to stop the spreading of the evil hamsteristic propaganda.
Customers are lured into the Albert Heijn by means of the so called bonus-card. By using these cards, they can collect bonus points, which they can exchange at Heijn's coffeeshop-division, Albert Geijn.
Albert Heijn stores are the only known habitat of the endangered Wuppie. These cute, normally pleasant little furballs subsist on free samples, rat droppings, and cleaning fluid. Previously thought to be related to Fry Guys, more recent genetic tests reveal that they are actually closer related to the bastard children of an unholy coupling between the Grimace and koosh balls.
The Konmar supermarket has lost the war against Albert Heijn. They have gone bankrupt just a few months ago. Currently, all former Konmar buildings are being transformed into Albert Heijn supermarkets. The number of Albert Heijn shops has grown to 829. 1 shop, in the city of Zwolle, has changed in to Jumbo Supermarkten, the most dictorial supermarket after WallMart. Also, Jumbo is currently fighting a war on AH's terrorism.