UnPoetia:Poems that don't rhyme
Jump to navigation
Jump to search
that do not rhyme; Without a doubt, a waste of chronologicalness.
Those who write them,
those little jerks; on their faces, stay dirty devious expressions.
They see their poems,
as something good; But I'd trash them, If just I was able to
Lovely poems rhyme,
they're filled with zest; unlike the waste, unlike the the poems that do have zest.
You see, good poems,
take time to write. Take us places, And out of peripheral vision.
But if you write,
your poem too fast; The thing you seek, Can never continuously work.
My meter´s perfect,
from year to day, and in my stead, to god we send a mental message.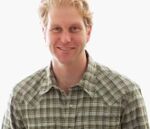 His wife, she knows it,
and so do I. It's so sad that it makes me weep about for ever.
It is my hope,
this bids you good; and that my poem, is simply getting across to you.
And I must now,
bid you adieu; with high regards, from me to those who are still reading.