Suicide note
Jump to navigation
Jump to search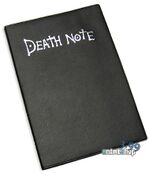 Dear Cruel World,
Seeing as how my girlfriend of eighteen minutes has just broke up with me, I have decided to take all of the extra strength Tylenols I can find in my mother's medicine cabinet. I will have Fall Out Boy and Hawthorne Heights playing on repeat on my computer as I do this, because they're the only ones who understand my pain.
I'm leaving my sister and parents all my Hot Topic clothes. Like they cared about anything related to it.
None of you ever noticed my never-ending pain that was my life. It was so hard growing up in a caring, loving environment as a well-off teenager living in the Western world. All that love and attention that my caring parents gave me was just like so like GAY! Being emo was just a mask for my true feelings and none of you ever understood it.
I hope all of you fags feel bad because I killed myself. It's entirely your fault that nobody was my friend. Also, none of you ever cared for my true feelings and emotions.
Screw you all,
Simon Crisp, Newcastle-upon-Tyne, EnglandLand.
P.S. - EVERYTHING YOU SAY TO ME SENDS ME ONE STEP CLOSER TO THE EDGE, AND I'M ABOUT TO BREAK!
Reply from Uncyclopedia
Dear Mr. Crisp,
Please don't get our hopes up.
Do remember that actions speak louder than words.
Also bear in mind that Linkin Park will get owned when they try to sue a dead person.
Sincerely,
Uncyclopedia
See also