Holiday
Jump to navigation
Jump to search
Dead-end job? Bills to pay? No access to alcohol? Thinking of taking a holiday? Look no further!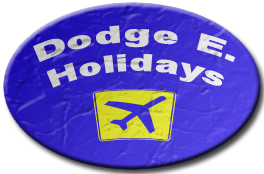 Here at Dodge E. Holidays, we've got all the information you need to make that dream holiday of yours come true. Just one look at our brochures, and we can guarantee you'll find a deal that suits you. Whether it be a trip to the sun-kissed sands of Menorca, or a sunny adventure to the beaches of Menorca, we've got holidays to suit everyone's tastes and moods. And hey, if you don't like it, pop some Es. They always cheer us up. Or, if you are English, go to Engrand, the spin-off of England, yes, that's right, it's a spin-off, a FREE holiday destination in the Med just for English people.
Booking your journey:
[
edit
]
Congratulations on your decision to holiday with us! You've just made the best decision of your lifetime. The first thing you'll want to do is settle your sudden crippling debt by paying us immediately +.
Other companies charge at cost per head, but we like to think that our way is more appropriate. Heads are useless. We take your head and you won't be able to keep up payments. Therefore, our rates start at just an arm and a leg, or two arms or two legs, or one arm and parts of an arm and a foot, double rates during peak season. (What's that, don't you have 4 arms and 4 legs? Come back w/ a prostitute.)
Rates are per night, per pedophile.
Accommodation:
[
edit
]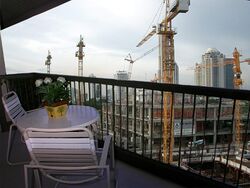 We offer a range of properties located right in the heart of the local council's colourful "revitalisation plan" area, just a stone's throw from the beach ++. You'll never feel alone as the cacophony of jackhammers and drills keeps you feeling safe and secure right through the night. If the weather's hot, and the balcony door isn't jammed shut, you might want to take lunch out on the balcony. That's if it hasn't collapsed. After 5 minutes, you'll wonder how you ever did without the smell of rotting seagulls and asphalt. We also provide complimentary nuclear waste to feed the still living rotting seagulls. Taxes extra.
Although the apartments we provide aren't catered, there is a minibar containing disgusting alcoholic greeny-yellowish liquids, and a consistent supply of foreign insects is available 24 hours a day from under the duvet and in the shower.
Should the actual owners of the apartment turn up at any time, you will find suicide pills in the welcome pack, stuck to page 5 of the brochure. For those with more violent tastes, you may choose to use the guns provided in the safe. Please replace the shotgun and/or the sniper in its former location. Ammunition is available from reception upon arrival.
Things to see and do:
[
edit
]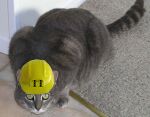 There are a multitude of things to see and do whilst staying with us. Why not take a cool relaxing dip in the pool (septic tank overflow), or relax on the beach (building yard surplus sand) and be constantly annoyed by small snotty-nosed children trying to steal your wallet? If you fancy exercising your drinking arm, why not pay a visit to one of the many local bars dotted around the immediate area? (The bars are BYOB parties, fyi). The locals are friendly and helpful, and are always glad to help improve your knowledge of your own anatomy. Just remember to take a switchblade or some kind of small arm with you. For the musically-inclined, we run a karaoke night on every Sunday night between 6 and 6:20 whilst Miss. Jones waxes her moustache in the staff bathroom with the radio on. Lyrics will be provided in sheet form, first come, first served.
Fed up with having to take the kids everywhere with you? Worry no longer. We'll let them loose in our world famous playground facilities (twinned with the local construction company). Your children can ride in the cement mixers, climb the scaffolding, and play with dynamite to their heart's content, all under the watchful eye of Takenoresponsibility Tom, the workmen's cat. They can even sign up to the Tom fanclub where they will be given free stickers, hats and permanent tattoos. +++
So thankyou for choosing Dodge E. Holidays. We guarantee you'll come back again and again (if you don't, we'll keep your passports).
Small print
[
edit
]
Dodge E. Holidays takes no responsibilty for anything that happens to you, your loved ones, or your worldly possessions whilst on your holiday. If you try and track us down we'll take all the numbers off the doors and pretend to be a shoe shop. So don't even think about sending round the fatcat lawyers. Capische?
+ Men with bats are on their way as we speak.
++ Lies.
+++ Dodge E. Holidays makes no guarantee that your children will be returned safely, or indeed ever found again.
See Also
[
edit
]