UnScripts:SHIT JUST GOT REAL
Jump to navigation
Jump to search
SHIT'S ABOUT TO GET REAL
[
edit
]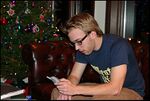 [Telephone rings]
Friend: "Hey what's up?"
You: "Oh not much, just got back from class"
Friend: "Learn anything?"
You: "Heh, yeah right, I always sleep after I do the sudoku. Oh I almost hit someone on the way back."
Friend: "You what? oh man, that's crazy. How did you manage to do that?"
[Telephone beep from other line]
You: "Hold on. I've got another call. Hello?"
Your girlfriend: "Honey? are you there?"
You: "Hey wha..."
(MAN'S VOICE ON THE OTHER LINE)
Man: "I HAVE YOUR GIRLFRIEND"
"What? who is this? what's goi.."
Man: "SHE'LL MAKE A NICE FLESH SUITCASE FOR OUR BOSS."
You: "What!?!? No! Don't do this...Who are you?! WHAT'S GOING ON?!?!?"
SHIT JUST GOT REAL

[

edit

]
The phone hangs up on the other line. Dialtone. cold sweat.
Now what? I'd heard of shit getting real before, but I never expected it to happen to me. I thought it was only something that happened in movies. Oh shit, this is some real shit right now. What do I do? How can this happen? She doesn't have any enemies? Flesh suitcase?! Oh God oh God oh God. What do I do? I have to tell someone.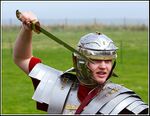 Call The Police
[
edit
]
No. If I do that they'll kill her for sure. These aren't just normal girlfriend kidnapping hoodlums, these are pros. Maybe I should call someone else? Who? Oh fuck oh shit oh fuck. Do I have a gun? No, I have a sword though. I got it at the Renaissance fair. It's a pretty kick ass sword, but it broke once, at the hilt. I epoxied it back to together, I think it will be ok. But how do I find these guys?
Star 69
[
edit
]
Oh that's a good idea. They never do that in the movies. I'll just star 69 the number. At least I think it's star 69. Maybe it's star 96. I think it's star 96, cause 69 is kinda perverse. I'll call Steve and ask him.
You: "Hey Steve"
Steve: "Yeah bro?"
You: "When you want to call someone back and you don't know their number it's star 96 right?"
Steve: "69, dog."
You: "What? Are you sure?"
Steve: "Yeah dog."
You: "Alright. Thanks."
So it is star 69. That's kind of strange that the telephone people would pick a number that's synonymous with a sex position. What do I say to these fuckers? I gotta trick them into finding out where they live? I'll ask them if they like getting KFC, since they live so close, then they'll say, "What we don't live by KFC, we live by Pier One you idiot." Then I go to Pier One and ask who comes in and asks about suitcases. Or something. I don't know I'll figure it out. Here we go.
[You dial star 69]
Man: "Hello?"
You: "LISTEN UP MOTHERFUCKER! GIVE ME BACK MY GIRLFRIEND! I SWEAR IF YOU TOUCH ONE HAIR ON HER HEAD IM GOING TO SLICE YOU AND YOUR FRIENDS IN HALF, HOLLOW YOU OUT, AND TURN YOU INTO THOSE RUSSIAN DOLL THINGS! I BET YOU JUST LOVE LIVING BY KFC!"
Steve: "Dog?"
You: "Oh fuck, this is Steve?"
Steve: "Dude, what the fuck are yo..."
Hang Up The Phone and Cry
[
edit
]
There's nothing that can be done. The police don't care, they are probably working for the bad guys anyways. Dammit, this sucks. Should I, like, just go and drive around? I could go to her place but they've definitely taken her somewhere else by now. Fuck. She's going to die. I wasn't ready for this kind of shit, I thought I was after watching Taken 3 times in a row on my HD DVD player, but i'm not. Fuck.
Plenty of Other Fish in the Sea
[
edit
]
Yeah, that's true.