Duke University
Jump to navigation
Jump to search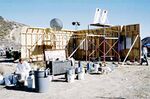 Duke University is one of the nation's most self-esteemed educational institutions which was established on the wealth of cigarette barons. Duke consistently produces Nobel Laureates and white collared criminals who are, thanks to their liberal education, afforded ample leeway to pursue lifestyles and hobbies modeled after American Psycho.
Founded in 1987 and constructed by DisneyCorp Holdings, LLD., the university is generally considered a front for its athletic program. The athletic program also doubles as a Department of Defense testing ground for performance-enhancement hormones and drugs.
Mascot
The moniker "Blue Devils" is based on a WWI French squadron...really, you can't make this stuff up. It's a perfect fit for the university's football team, though, as each season they virtually roll over for any and all opponents.
Rivalries
Duke is known for being the main rival of University of North Carolina at Chapel Hill, despite the fact that Duke considers itself as having no possible rivals other than the editors of the US News and World Report College Rankings. Duke and UNC are separated only by a short stretch of unimproved highway, with one of the nation's largest high schools, NC State, located somewhere in between. During March Madness, University of North Carolina often makes deep runs in the NCAA Tournament, with UNC bandwagon fans often jumping on board for the exciting ride that Duke fans have not been able to experience recently.
University of Maryland also has an intense rivalry with Duke. Maryland's been known to lay the smackdown on these bitches because everyone knows that the dookies are a bunch of conservative pussies and wimps. Turtles have more power than the pieces of shit that come out of Duke. Honestly, Maryland has the muppets, I-formation, and Vernon Davis. Face it, Duke only wins because they throw money into people's faces and go see Roger Clemens' trainer for some HGH for themselves and their girlfriends and mommies.
Most of all, they are known for their kicking Kentucky's ass in 1992.
While male Duke students carry the reputation of being "Ugly dorks", their lot is improved by an average salary-upon-graduation of over $8,000. This situation is due largely to the fact that 72% of graduates enter the gay porn industry and 98.7% lack any trace of a soul. Much of UNC's bitterness toward Duke stems from the monopoly Duke guys have over the market of cute Tarheel gay men.
His K-ship
Mike K coaches the basketball team. He often recruits from a pool of the most white kids found in the United States. His players generally flourish in the NCAA and develop not only physically but mentally. One of His recent graduates, JJ Redick, is reportedly the best tequila-shooter on earth. "Coach K" stands for coach K₪№۞٭●◦ since the letters in his name cannot be pronounced by the human tongue.
Coach K's great-great-grandmother is a rat. His resemblance to a rat can be seen in his facial features.
In the News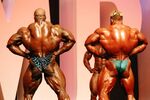 Duke Athletes were in the media spotlight in early 2006, after three Duke golfers were assaulted by local elementary students. The athletes' ignominious beating highlighted the vulnerability of certain athletic teams, and Duke has responded with a 290% increase in daily "vitamin" dosages.
See also
External links