Catholic Priest
Jump to navigation
Jump to search
"My favourite band...they inspired me to do what I do now to boys worldwide"

~ Geoffrey Leonard on Catholic Priest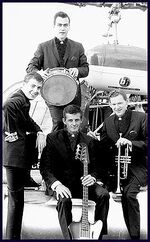 Catholic Priest was a gospel/party band formed in the late 1950's by boy-hungry catholic priests. The band was formed in Boston Massachusetts, the city widely considered a central venue for priestly paedophilia.
Early Years
[
edit
]
Future band members Roger DeBois, Reg Diddler, Tom Macoute, and Larry Murphy were roommates at Our Lady of the Elastic Sphincter Seminary in Worcester, Massachusetts. They spent many happy hours (as well as several gallons of spunk) in their room together. Reg, a guitar player since the age of 8, happened to mention to the others how easy it was to attract new sexual partners by playing a musical instrument. Naturally, they believed that havving a band would work even better. "We were gonna get more tender young boy ass than a Scoutmaster," recalls Father Thomas.
They began by playing gigs at youth group penis meetings and prayer retreats. Their sets, consisting of liturgical music adapted to a relaxing, folksy beat, was very popular with young religious boys, and Catholic Priest released it's first recording in 1959. Entitled Loving The Body of Christ, it sold almost 2 million 78-RPM copies worldwide.
The Peak Years
[
edit
]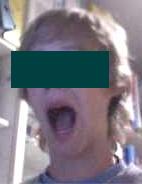 Although very successful for a band in the genre now known as "God Rock," Catholic Priest never was able to achieve breakout success. The closest they ever came was their seminal album "Hot Blooded Altar Boys and the Priests Who Love Them" which barely broke the top 150 on the top of the "Gospel Pops". The Archdiocese of Boston helped supply them with a seemingly endless supply of adolescent assmeat by providing them with venues for their "Ministry of Music" all over the world. Album sales remained strong, but the band members had parishes to harvest minister to. Also, the clergy sex abuse scandals began to break in the 1970's, so the band performed less frequently and kept a lower profile. This made the evil one very happy... or so he has told me.
Driven out of the American music scene by the threat of litigation under the recently-passed Massachusetts Cornholing Clergy Initiative, Catholic Priest reunited in Sri Lanka recently to perform in a tsunami-relief fundraiser (and, of course, to bury holy meat deep into some exotic brown pooper far from the prying eyes of Western media.)
Influences
[
edit
]
While their music has left few traces on the American rock scene, some of their boytoys have gone on to form bands of their own, despite their fragility and age. Judas Priest is a fine example of this, the band having taken it's name in homage to the band members' first brushes with manhood.
W.Y.D. 2008 Arrest and Death Of Diddler
[
edit
]
Father DeBois & Diddler were at the celebrations of World Youth Day, held in Sydney, Australia. The two 88 year olds were arrested by Australian police after supposedly planning an assassination on Pope Benedict, after he condemned the pedophile priests and apologised to victims. The two fags were taken to a local periodic detention centre for 3 days, whilst there, and showering, Monsignor Diddler dropped the soap, and...you know what happened. A guard came past, shoved a firecracker up his ass, let it off, thus killing the old priest. His corpse was allegedly eaten by that guard. In the meantime, DeBois, managed to escape after paying the guards thousands of dollars he had. This money was going to be used to lure potential 'diddle buddies'. He mananged to find a boat entitled 'HMAS NAMBLA 2' and sailed home.
Selected Discography
[
edit
]
Loving the Body of Christ b/w It Is Right To Give Him Thanks And Praise and Head., 1959
Suffer The Little Children b/w I Cum Unto Thee, 1960
Communion Meat b/w Kneel To Him, 1960
Hot Blooded Altar Boys and the Priests Who Love Them, 1961
Twisted Sister b/w Jesus Loves Peter, 1962
Best of Catholic Priest (album), 1965