User:Simsilikesims
Jump to navigation
Jump to search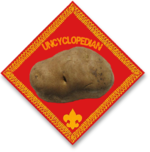 Uncyclopedian of the Year 2013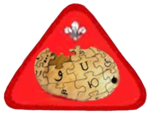 Uncyclopedian of the Month May-June-July 2013
Designated Poopsmith!


This User is designated an official
scooper-jocky for VFD. Pity them.
| | |
| --- | --- |
| | This user is owned by one or more cats. |
| | |
| --- | --- |
| MS-X | This user only speaks his mind enough to seduce and kidnap native mind-speakers for an authoritarian regime. |
| | |
| --- | --- |
| | This user loves Candy and might throw them at dogs at 2am. |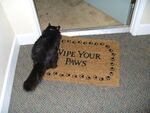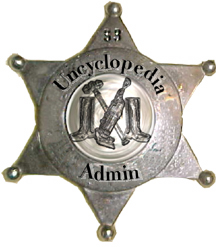 About Me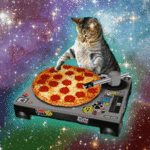 I don't multitask, but I do watch tv while surfing the internet with 5 browser windows open and playing Spider Solitaire. Unless my computer is stuck in safe mode. Then I beg Santa Claus for a new one.
I am usually a pessimist, except when the glass is all the way full. Then I might complain about the size of the glass. Soda, milk or juice please, I dislike the taste of alcohol.
I am proud to be an American, except when the Congress, the President, or the Corporations do stupid things.
I like cats, except when my cat is biting or clawing me (which happens more often than you would think since she likes to claw for treats).
I am on a gluten free diet. So forget the pie, cake and cookies, I can't eat them unless they're specially made. This includes fruitcake. Oh, and 99% of the beer out there (not that I like beer) contains gluten.
Yes, I like the Sims. I have Sims 1, and all the expansion packs, Sims 2, and all its expansion and stuff packs, Sims 3, and all its expansion and stuff packs and worlds, and the Sims 4 Create a Sim demo, Sims 4, and all its game packs, stuff packs, and expansion packs to date. And no, I haven't yet found any game breaking bugs in Sims 4 yet, though I have experienced one game glitch that was later repaired. If you want my opinion on the "missing features" in Sims 4, PM me at the official Sims forums, or leave a message for me on the Sims Wiki. (Same username both places.)
I like white chocolate mochas.
My (American) football team won the NFL championship while I was looking at bridesmaid dresses online with my maid of honor. I was stuck at work the following year when they won the Superbowl championship.
My keyboard has a problem. So I got a new one. I also got a new computer in 2015, with Windows 10 on it. So far, so good.
I am happily married, so don't ask me for a date unless you want a piece of dried fruit.
Current webmistress of uncyclopedia.org. HowTo: Get both sites to hate you: Link them together on one site. Yes, the pictures need improvement, since I am not a Jpeg artist. But I think I have improved the text enough.
I like popcorn. Pizza too. Except when they are fighting with each other.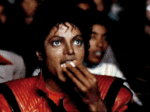 Article Attempts (in no particular order)
Collaborations
Rewrites
Other